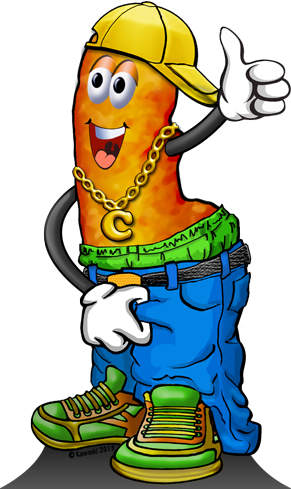 "Curtis, the Cheese Chunker"
Where is the balance between good design, cultural insensitivity, and just a touch of turd-like-ness?
Here's a quick peek into the development of "Curtis, the Cheese Chunker" designed to be used in Ballybeg Theatre's current NYC based production of Broken Fences by Steven Simoncic, directed by Alex Levy (including quotations from e-conversations during the design process!):
The Jumping Off Point: the script calls for an ad team to develop a character driven campaign designed in order to make "Cheese Chunkers," a cheese product snack "more relevant and engaging to the key African-American slash 'Urban' Chunker market that has traditionally been underdeveloped and provides a significant conquesting opportunity." The campaign's "primary target is 6-10 year-old African-American with some spill into the tweens and teens segment."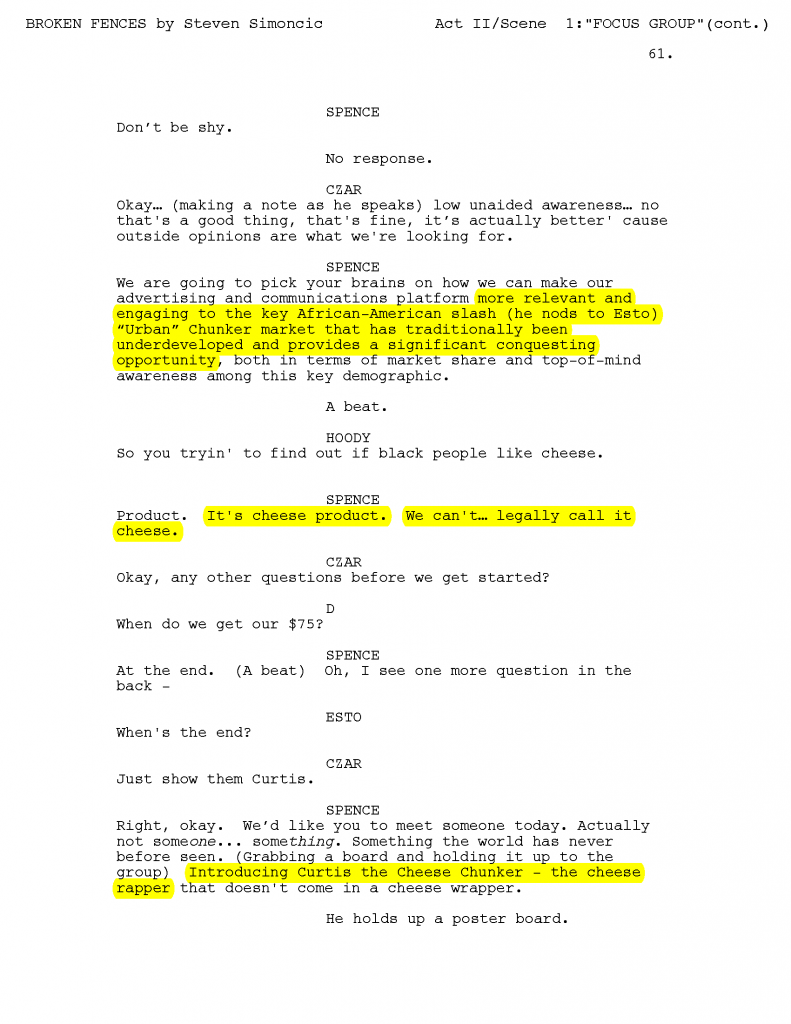 Elements: During a focus group within the play, one participant says that Curtis looks like a "turd", and another participant tells the ad team, "so y'all are selling over-priced fake cheese to black kids;" the director and I discussed wanting Curtis to become more about character than food in order to underscore the campaign's intended young audience. After picking a type of snack that could be "fake cheese" and look turd like, and getting inspiration from some real world package design that employs a separation between the fun shown visually on the packaging and the fact that the character is representing actual food: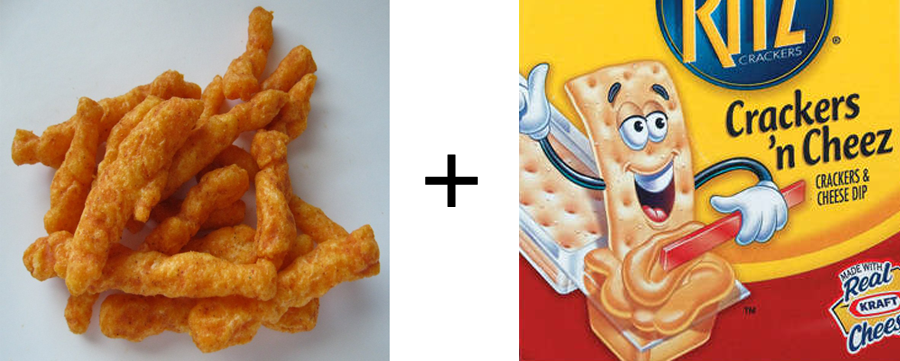 Mocking It Up: We stepped into the ROUGH mock up phase, while needing to keep in mind that the script included dialogue that would need to be addressed in the design ("that's like a whole bucket of f***ed up," "why's he grabbin' himself like that?" "is he street enough to be considered a 'gangsta' snacking alternative"):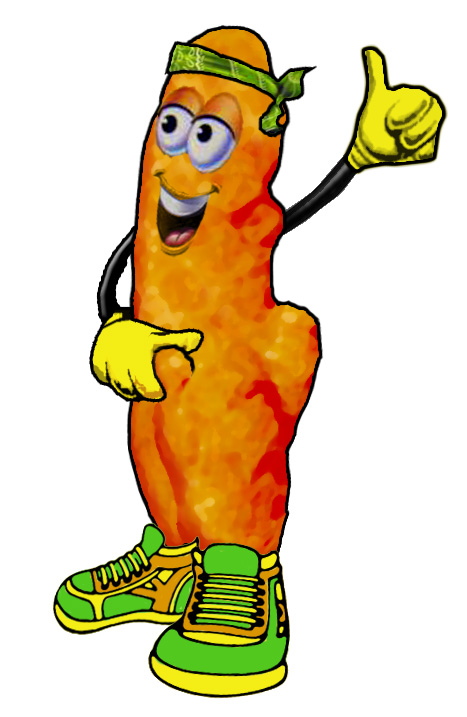 Reigning Him In: While Curtis' first incarnation certainly emphasized the humor of the moment – the participants in the focus group are intended to find him utterly ridiculous, one commenting to the ad team "y'all like even know any black people?" – it felt a little too, um, extreme in the direction of tastelessness… In part this character is intentionally a misstep for the ad team, but Curtis #1 felt like the wrong kind of misstep. (From the director: "I don't think the error that is made is that they don't know how to make him seem urban.  It's that they think a gangster cheese turd is going to attract black people.") We thought the addition of clothes might help him both move back in the direction of better design AND convey a more stereotypical expression of an urban rapper.  Which clothes were the question. Jeans? Tank top? And if he WERE more clothed, would he still look enough like a turd?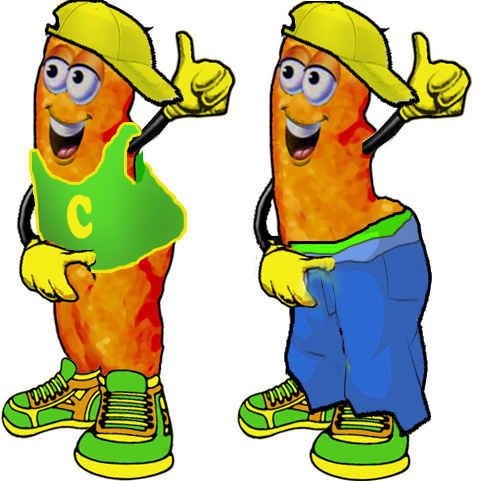 Honing: The fact that the tank top included a "C" for "Curtis felt right, but the jeans felt like better design, not to mention it gave me an opportunity to introduce boxers visible above the jeans' waistline. I proposed going with the version in jeans but also introducing a chain around his neck with a "C" pendant. The director reassured me that Curtis in jeans was still "plenty turdlike," which had been an initial concern of mine, and I sent prelim specs to our prop master for planning/pricing purposes: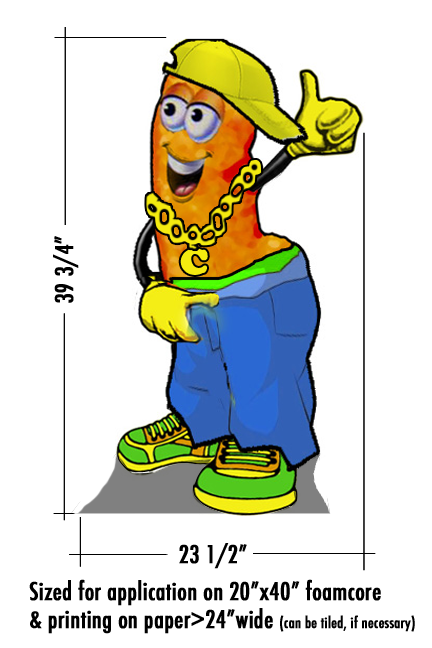 Finlizing: I launched into making the actual Curtis illustration, sending him out to the director without a face first to make sure we were on the same page with the basics (which also included trying out arms that matched the color of his body, but we ultimately thought that the black arms felt more iconic, so we reverted that aspect of the design in the end):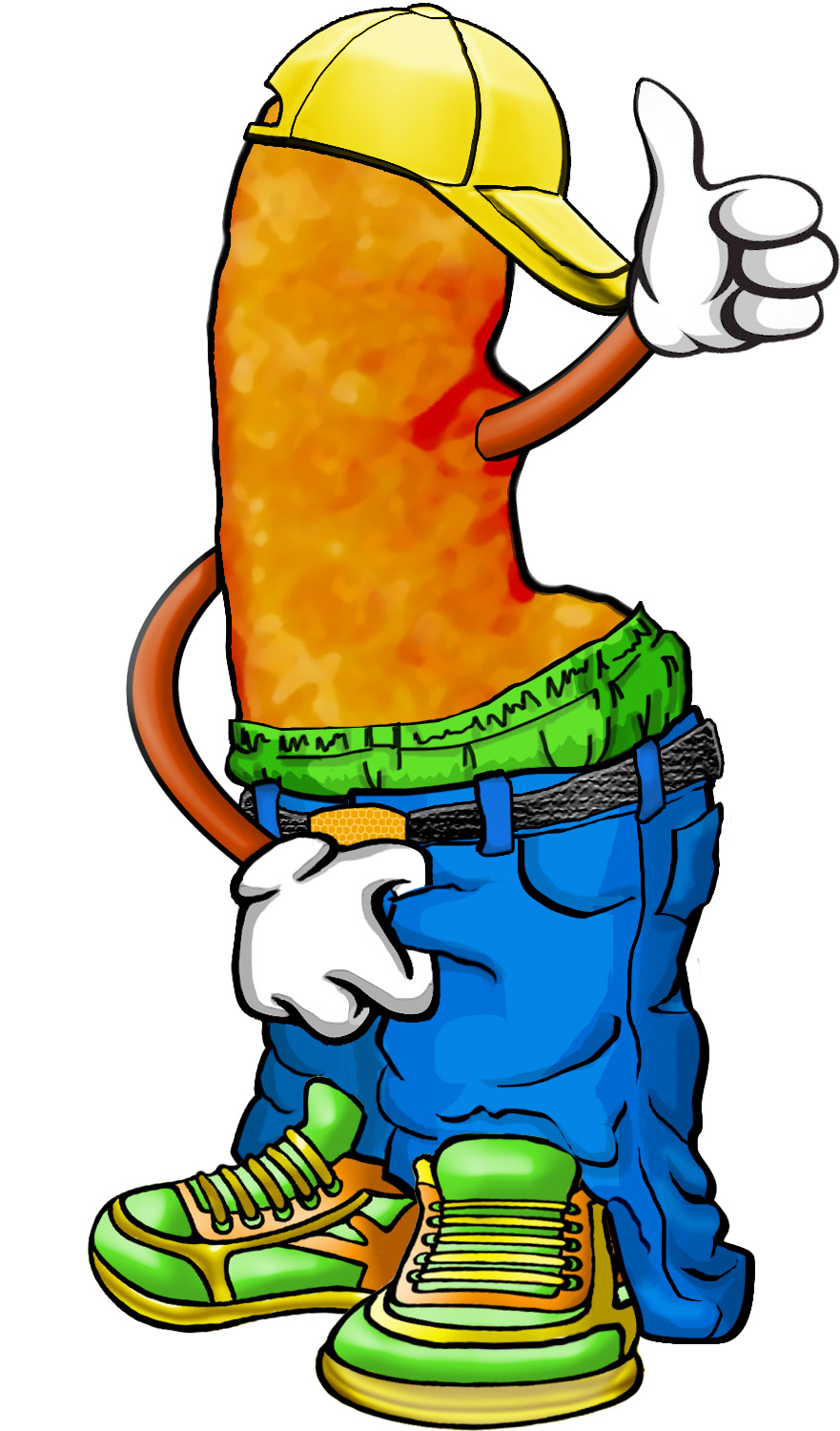 Pasting on a Happy Face: As one member of the team notes, "this isn't meant to be health food, this is fun-shaped finger food for kids when they come home from school…it's entertainment."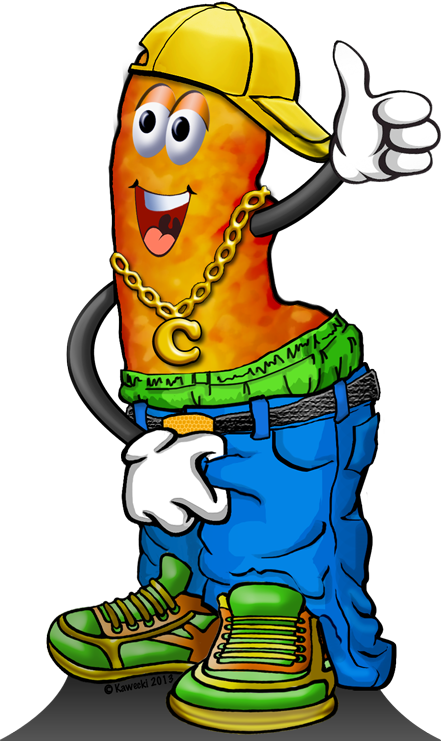 The only only thing left to do was print him, mount him to a sheet of foam core, cut him out, and put him in the action.