(Just a quickie, in honor of BMore Pride festivities.)
For most of my adult life, summer has been spent working away from home, regardless of which town was home. Sorry to say that until this past weekend, we never went to our own home town Pride events. So, maybe in part to make up for missing so many Prides in summers past, we didn't just go to the Baltimore Pride Parade (our first since moving here last year), we got all dolled up (in a manner of speaking) to march with the Charm City Kitty Club: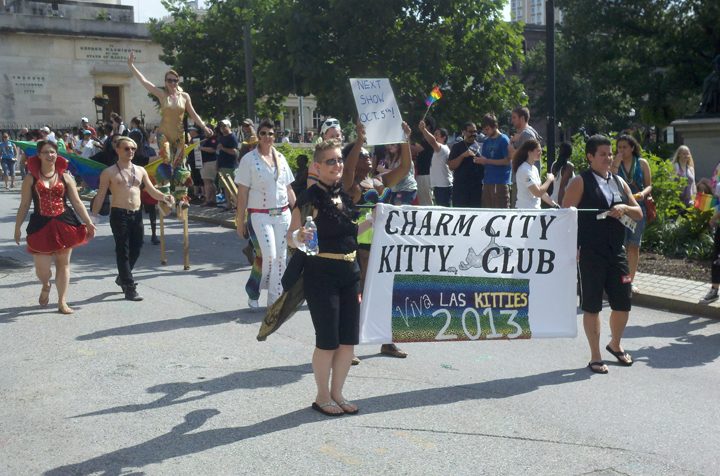 (Of course since we were IN the parade, I don't have a ton of photos OF the parade to share. This one is courtesy of my mother & step father.)
The next day we swung by the festival in Druid Hill Park & aside from all of the performers, we got to witness a group wedding, officiated by the Mayor (who also marched in the parade, see inset pic, also courtesy of my Moms)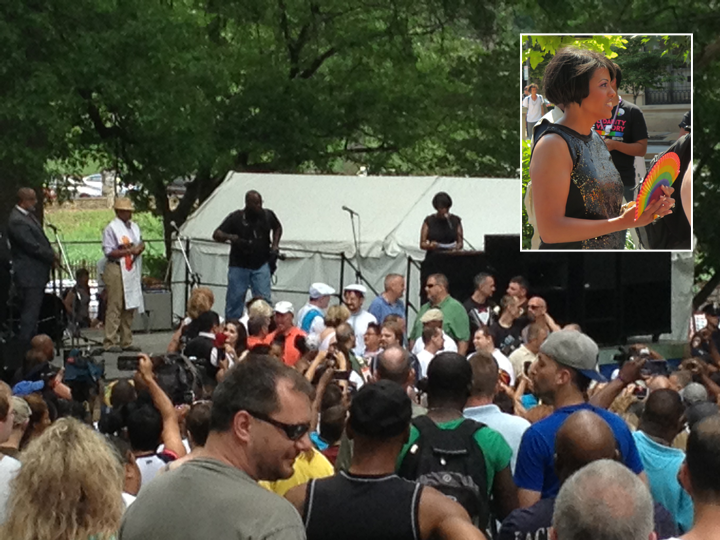 I'll see if I can dig up a few more bits & pieces to share, but most importantly the weekend was an amazing opportunity to be surrounded by a multitude of Baltimoreans being happy & proud to be themselves. And of course to have a fabulous time. Til next year (when I'll be sure to make some kind of arrangement for more photos…)!