We moved to Baltimore (less than a year ago) for my wife's new job; when we took the leap, John Waters was basically the beginning and end of my BMore knowledge. As months pass, we find ourselves pendulumming between a (momentarily) secure feeling that we've figured it out and a titillatingly weightless sensation that many more unknown urban offerings are still awaiting our discovery.
Cue a multitude of festivals sprinkled around town, ushering in the transition of Spring into Summer:

Who knew that Charm City could justifiably be given the subtitle: Home of Many Mini Happenings? And here we are, living it all for the first time and reminding ourselves that life can be full of happy accidents, including the ones related to geography & establishing a new place to call HOME.
It had not occurred to us that we were already partaking in the festival season while we were muddling our way through Rooms Fall Apart, (which didn't quite hold together,) produced in conjunction with this year's Transmodern Festival…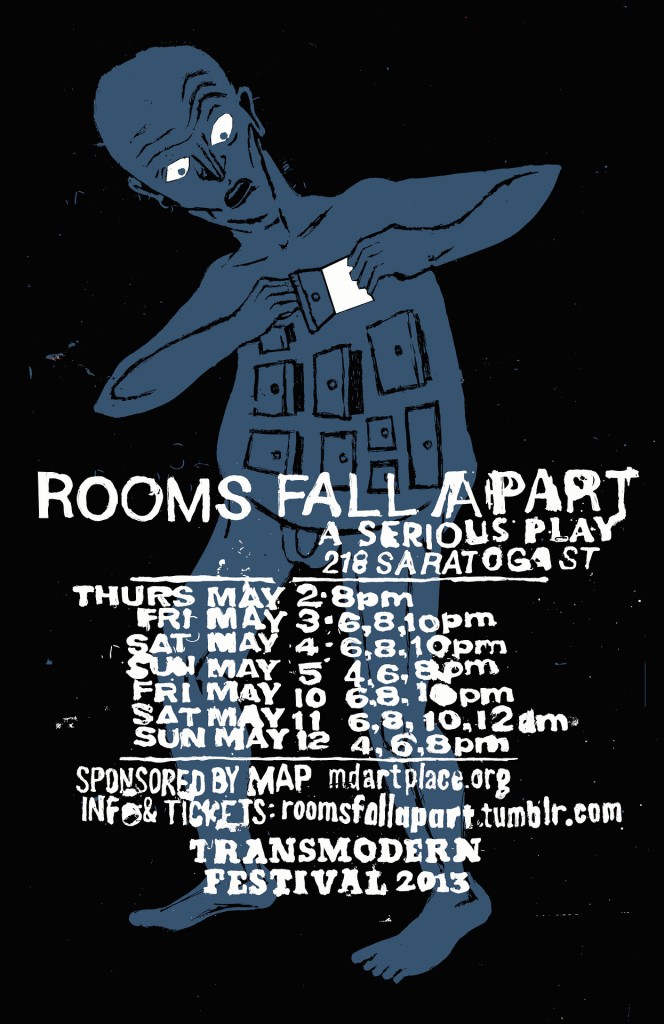 (and I sadly processed too late the coming & going of the Maryland Film Festival right on Transmodern's steel toed stiletto heels. 'Til next year…)
While I had already circled the dates for Artscape, the count down to it's start was still almost 2 months away. Happily we were finding that the season for open air art appreciation was already swinging, and we delightedly took it all in

while munching food truck fare at the family friendly Art Outside in Druid Hill.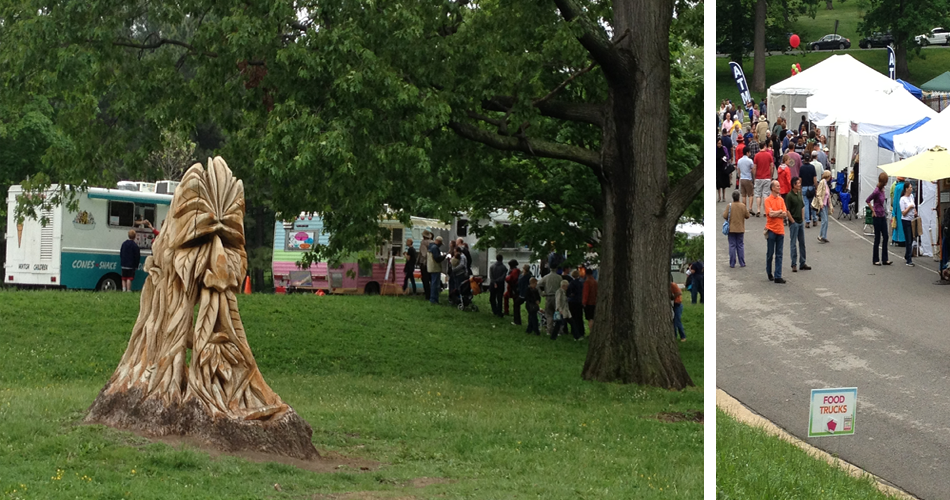 (Of course, for me the highlight of the smallish, afternoon-long celebration was seeing that the "Kids Art Adventure" tent was almost over full with its youth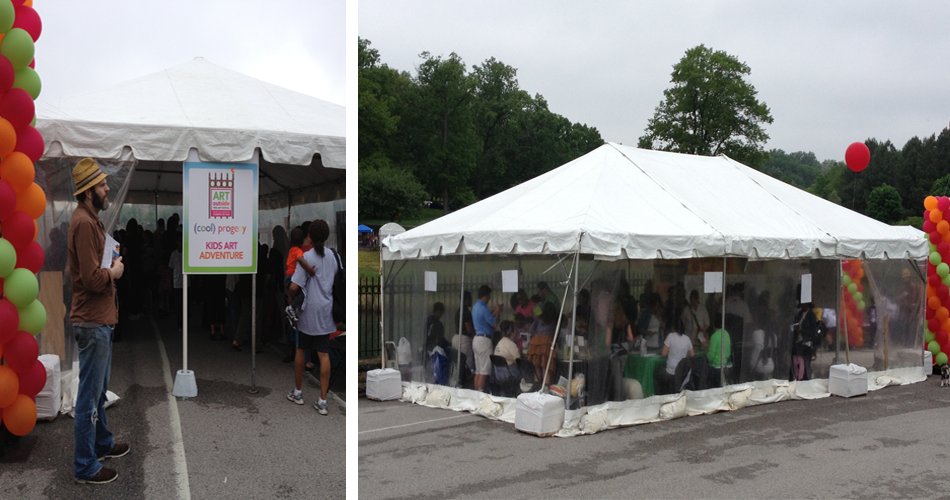 and checking out the equally inspiring kid created Droodle Doodle[s], some of which won the honor of being made into T-Shirts to celebrate the event.)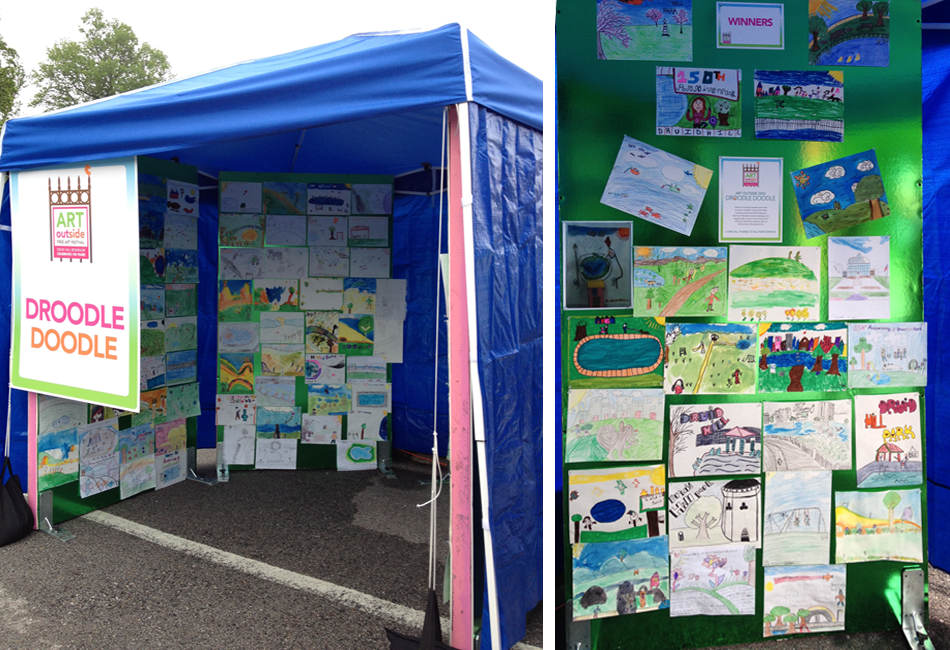 But things were obviously just getting started, because the following weekend the multi-stage Sowebohemian Arts & Music Festival hit the sunny streets: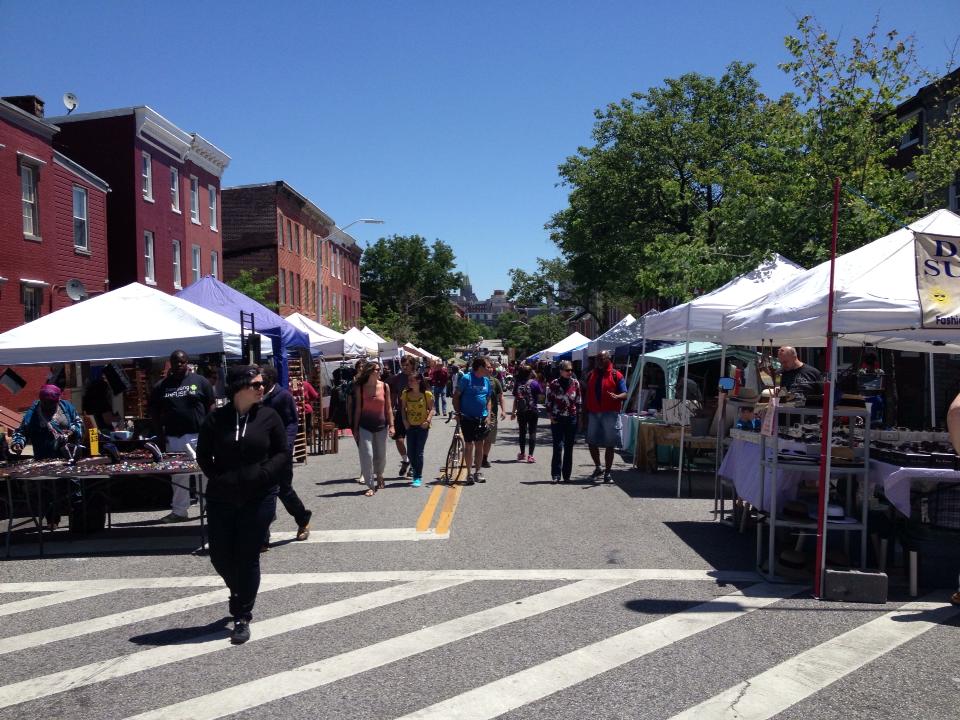 This weekend, is the "Running of the Pigs" as a part of the annual Pigtown Festival, and it's only 2 weeks until Baltimore Pride 2013… This is clearly going to be a long summer of festival firsts, so don't forget to wear your SPF because there will be too much to do to spare any time for recovering from sunburns.